So, here we are again, it's been awhile. How have you been? Things going well? Good, good. . .
OMG it's DORITOS JACKED 3D!!!!!!!! (Jalapeno Pepper Jack flavor)
With Avengers 2 movie tie-in!
I'm cautiously optimistic about this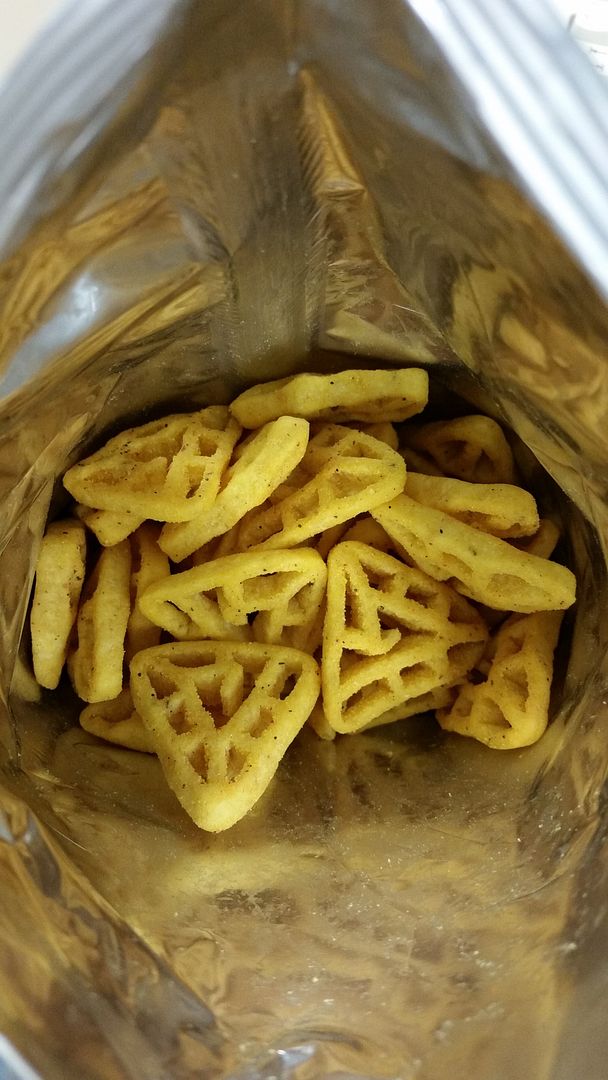 Tiny Triangles, very dense, hurt teeth
Okay, maybe optimistic is not the right word. The bag is smaller than your average chip bag and the contents are small and heavy. The aroma is "Dorito" but weakly so. Considering the density of the chip-material and that the bag only weighs 3 1/8 oz., you can imagine that you can have a few big chippy things, or a bunch of very small ones.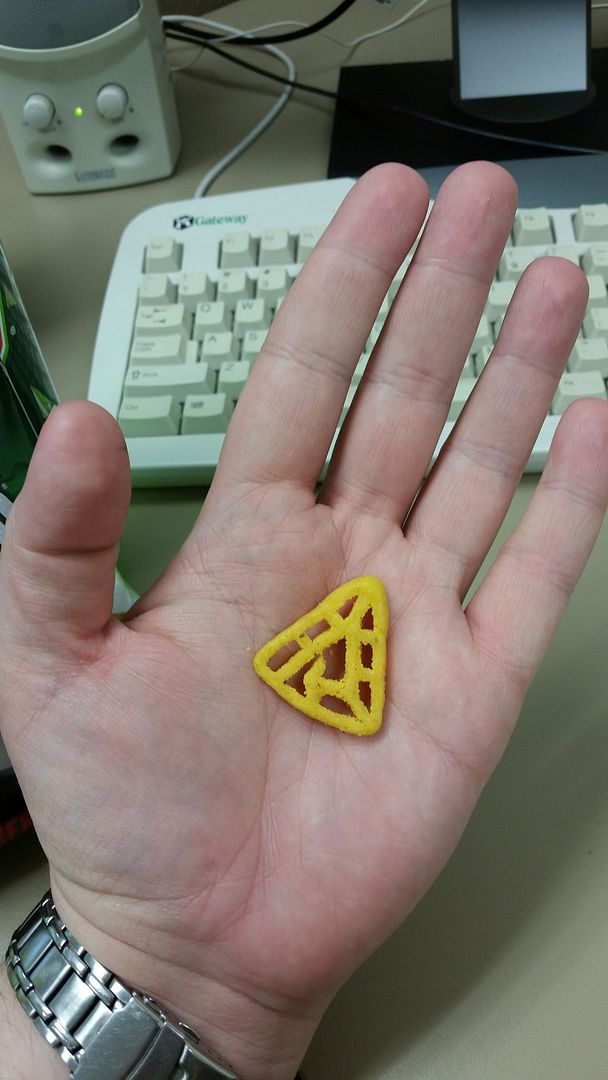 I am underwhelmed
Apparently they went with the small/many combo...
But what do they taste like?
Let me try one....
GRRRAAWWWWW!!!!!
FLAVOR INTENSE AT FIRST BUT SOON LEAVE MOUTH HOLE.
TINY TRIANGLES CRUNCHY AT FIRST
SOON TURN TO MUSH!
FEEL LIKE TEETH CLEANED WITH BAD DOG TREAT
NOW ME THROAT ALL ITCHY
ME NO LIKE MUSHY ITCHY TRIANGLES
ME GIVE 2.3 OUT OF 5
NO EAT AGAIN